HOUSEHOLD GOODS MOVING DIVISION
Executive Relocation: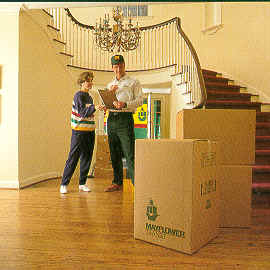 CENTRAL MOVING SYSTEMS, INC. moves corporate families throughout the United States and the World through Mayflower Transit's Preferred Corporate Services (PCS) division. PCS is custom tailored to the busy corporate executive, stressing overall service and a commitment to excellence that our corporate clients demand. CENTRAL'S professional team has taken the relocation industry to the next level of quality service. From the time of your initial contact with our customer service team, to the final day of unpacking in your new home; "TEAM CENTRAL" group of relocation professionals at our headquarters and out in the field are dedicated to making your transition as smooth as possible.
Interstate Relocation: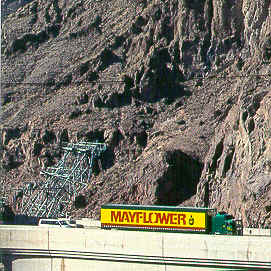 According to industry statistics, the average person moves 13 time over the course of their lifetime. Whether your next move is your first or your last, let CENTRAL MOVING SYSTEMS, INC. make it the best. Through our affiliation with Mayflower Transit, Inc., "TEAM CENTRAL" team can make your next move across the United States both safe and cost-effective. Offering many types and levels of service to meet your needs, our trained consultants can provide you with a plan to meet your specific needs and budget. Call and ask us about our various relocation options. We're dedicated to making you our most important customer. Remember relocation with CENTRAL is always the right way to go.
Local Household Moving: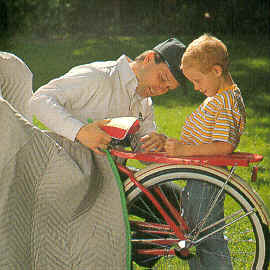 It all started in 1917 when Richard Coriell looked to expand his growing General Store in Millington, NJ. By adding new furniture sales and delivery to his list of services, Coriell took the next logical step of moving entire households. The store has been gone for years, but the moving has never stopped. From the first horse-drawn move in 1917, to today with over 100 employees and 40 vehicles; our company was built one satisfied customer at a time. Stressing quality and service since the beginning, RICHARD CORIELL & CO., INC. (Our parent company) built itself into the Premier Mover in all of Central New Jersey. Call us next time you move, whether it's across the street or across the state, We have the people and the know-how to get the job done right.
Packing Services: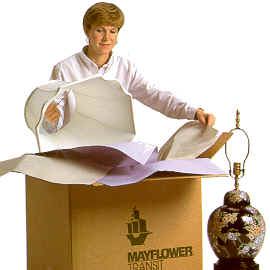 Offering a variety of packing options is the way that is just one of the many ways that CENTRAL MOVING SYSTEMS, INC. continually strives to meet you individual needs. We can provide top of the line "Turn Key" service. Our fully trained staff can pack your entire home from top to bottom to ensure that you goods arrive safely at their destination. Complete unpacking services are also available to help smooth the transition into your new home. Other options available include a "Breakables Only" packing option where we pack only the most fragile of items, leaving you to pack you normal everyday non-breakables. This option is especially useful for those clients working on a budget. Contact us to set up a plan of attack to meet your individual needs.
Auto Transportation: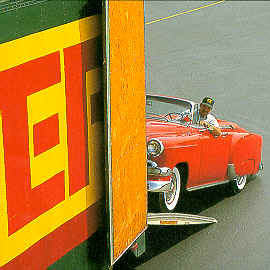 Striving to be your total moving and storage solution, CENTRAL MOVING SYSTEMS, INC. can also provide you with competitive pricing relocating automobiles. Whether moving just your car, or moving a car in conjunction with your household goods, CENTRAL has the capability to meet your needs. Moving your auto with CENTRAL offers you several options not available with other carriers. We offer full insurance coverage for all vehicles shipped, as well as door to door service. Other services available are Enclosed Van Service and Climate Controlled Service. We also offer guaranteed Pick-up and Delivery dates on all Automobiles shipped. Call CENTRAL, your automobile will thank you.
Small Shipment Program: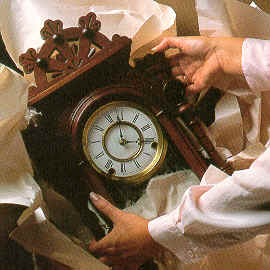 Moving just a few pieces of furniture and a few boxes? No problem for CENTRAL MOVING SYSTEMS, INC.'s "Small Shipment Program." Think CENTRAL the next time you relocate. We offer competitive pricing and guaranteed pick up a delivery date on every shipment no matter how big or how small. We treat every shipment with the same care and professionalism. Call "TEAM CENTRAL" and let us show you that we know how to do the job right, no matter what the size. CENTRAL knows that starting small puts you on the road to bigger and better things. We want to be your moving solution today, tomorrow and down the road.
Custom Crating: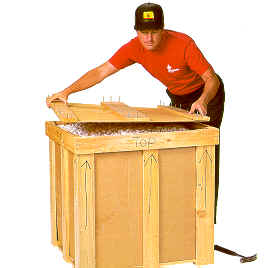 CENTRAL MOVING SYSTEMS, INC. has installed a Custom Crating Shop at our Headquarters to meet your specialized crating needs. Grandfather Clocks, Antiques, Glass and Marble Tops, and Pool Table Slates are just a few of the specialized items that may require crating by our Master Carpenters. We can fully service all your specialized crating needs. When it's a one-of-a-kind irreplaceable item that you have to ship, don't trust your valuables to just anyone. Call CENTRAL and have the job done right.